If facebook were a country, it would be the third biggest in the world.
For some, facebook is a great way to waste time, keep up with family or just follow friends' gossip.  Increasingly, for many it is a great place to find and do business.
For the big brands it is a good place to monitor customer satisfaction. For small businesses it can be a place to find those customers in the first place.
At the end of the day, customers and clients are people, and people share their lives on facebook.
It's easy to set up a facebook profile for your business – but did you know that facebook can (and do) delete business profiles? Plus, not everyone wants to add a business as their friend – they don't want to share their personal lives with a stranger.
It is far better, and not much harder, to set up a facebook page for your business.
Best of all is to have a business page with a custom, bespoke landing page. This means you can get your message to new visitors, appear professional and encourage them to 'like' you straight away.
See the improvement, then contact us to create your landing page for you:
[wpcol_1half id="" class="" style=""]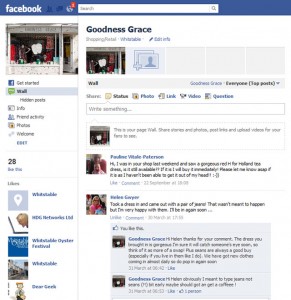 [/wpcol_1half] [wpcol_1half_end id="" class="" style=""]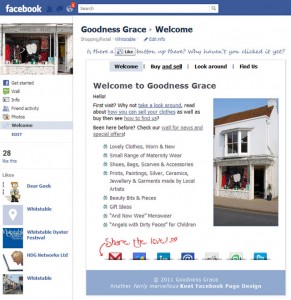 [/wpcol_1half_end]