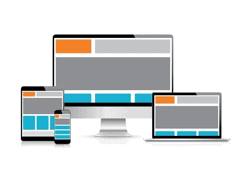 More and more people are visiting websites on their smartphones or tablets, many will never visit your site on a computer. So it is vital that your website is built for mobile use. With the rise of 7″ tablets, a site that doesn't work well on mobile could cost you business.
At fairly marvellous we build our websites "mobile first" which means we don't charge extra or build a second mobile site, we start from scratch and think ahead to how it will perform on all devices.
Please take two minutes to watch this video explaining more, then 30 seconds to contact us to start building your business with a fairly marvellous website.
Please note: this video was made in 2013(!) – the percentages have gone up, the numbers of mobile users more important than ever. Plus, our websites now start at £10 per month. Sorry!