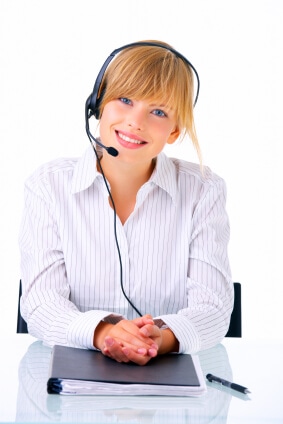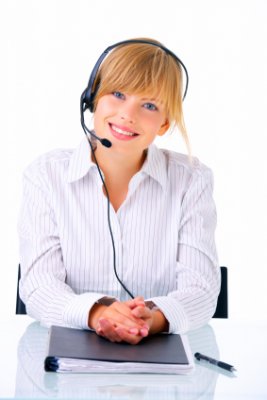 Many years ago, when part of my job was domestic IT support, I received a telephone call from Australia.
Now, this was pretty cool in itself. The gentleman who called knew his way around a PC and had set up a remote support login to his mother's laptop back in the UK. However, the particular problem she was having was more hardware than software and, having Googled for a local support company, found that we were based just around the corner from his mother.
As we discussed my impending visit he mentioned that he "knew the woman who answered our phone – she used to work in the garden centre down the road." Down the road, in Australia.
Of course, he was just teasing – the stock image we had on our "Contact Us" page was the same headset wearing woman as the one in the photo on his local garden centre's website!
Stock Images – for Perception not Deception
There's nothing wrong with using stock photography on your website. I don't have the resources to take crisp, clear photos of coffee cups, custard creams or cakes, but they are littered around this site. They're all about image and conveying a feeling.
We're not trying to mislead anyone, it's not like we're selling cakes. Equally, the dog groomer who was worried that the "hero" image on her website wasn't a dog that she had personally groomed was reassured when I explained it was more about selling the idea of cute, happy dogs than her particular skills. We had plenty of space on the website for real examples.
Hang your head in shame, Bark
I recently received an email (essentially spam) from a company called Bark. I'm not going to give them the value of a link – they're one of these lead selling / introduction services. People post on their website looking for a web designer and, if I feel so inclined, I can pay Bark to let me email that potential customer.
Thanks, but, no thanks.
But wait, they must be a genuinely caring business, because I have my own account manager…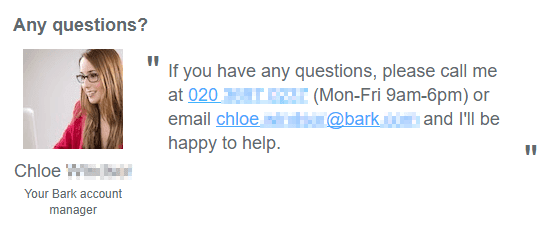 But my spidey-senses were tingling and a quick Google image search proved my suspicions correct…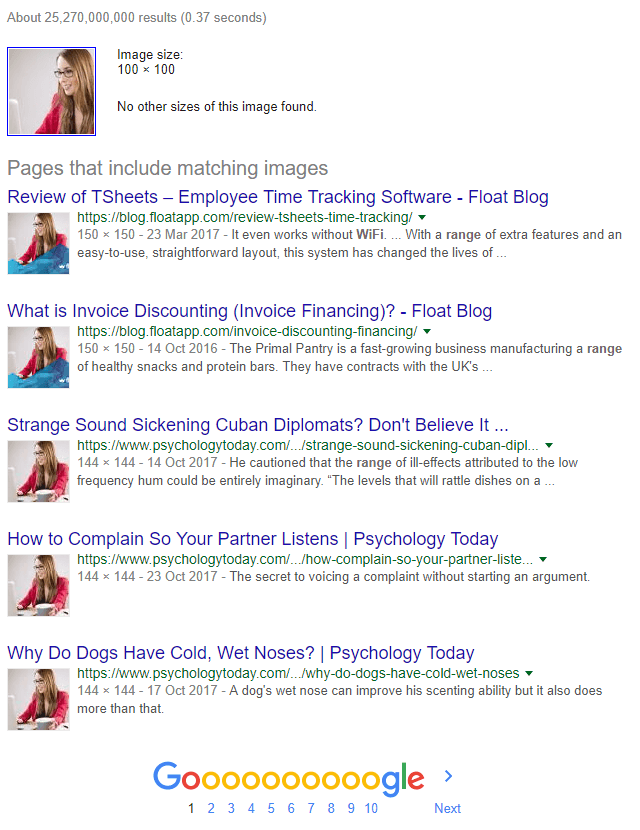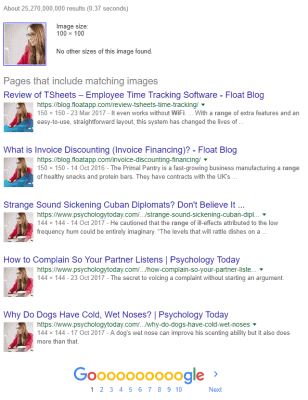 …Chloe's photo appears on a mere 25,270,000,000 website pages.
She's either a very busy lady, or someone at Bark is being a little insincere. I suspect the latter. Therefore, I am obliged to upgrade my initial response to:
Thanks, but definitely, no thanks.
Think about how you are using stock photography
Are you using the images in some way that, if the potential customer knew they weren't your photos, would be put off buying from you? Sometimes the cost of getting a professional photographer to take some shots for you is worth every penny. I can even introduce you to one, if you like!
And even if you're not trying to deceive – check the corny / cheesy factor of your images. The one I've picked for this post is deliberately awful!