Why are fairly marvellous a CIC?
A CIC, or Community Interest Company, is a non-profit organisation that runs in a very similar way to a limited company.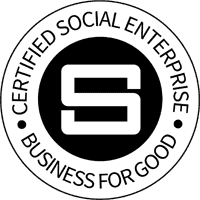 We don't make a profit, but we're not a charity. We charge a (very) fair rate for our services and make sure the people who carry out work for us are also fairly paid.
Any surplus funds (or time) are used to support local good causes and projects, providing them with free or heavily discounted websites or assistance...
The object of fairly marvellous CIC is to provide Startups and Entrepreneurs access to low cost, easily affordable, quality websites that can grow as their business grows.
We look to support a diverse range of people including those with mental health challenges, physical disabilities, SEN and AEN. We enable them to access self-employment and ensure integration into the local and online business communities.
A quality website and web presence is an important element of any startup business, and can heavily impact success rates during the first 2 years.