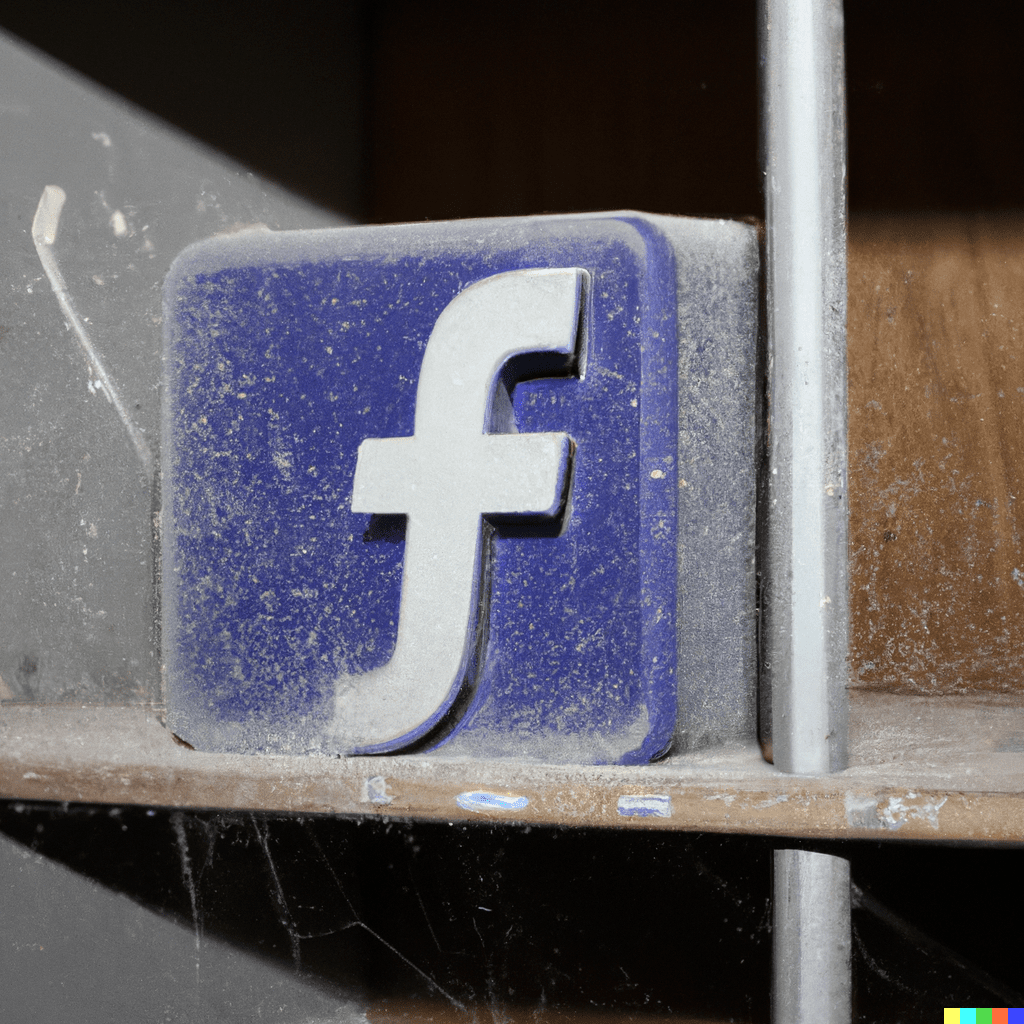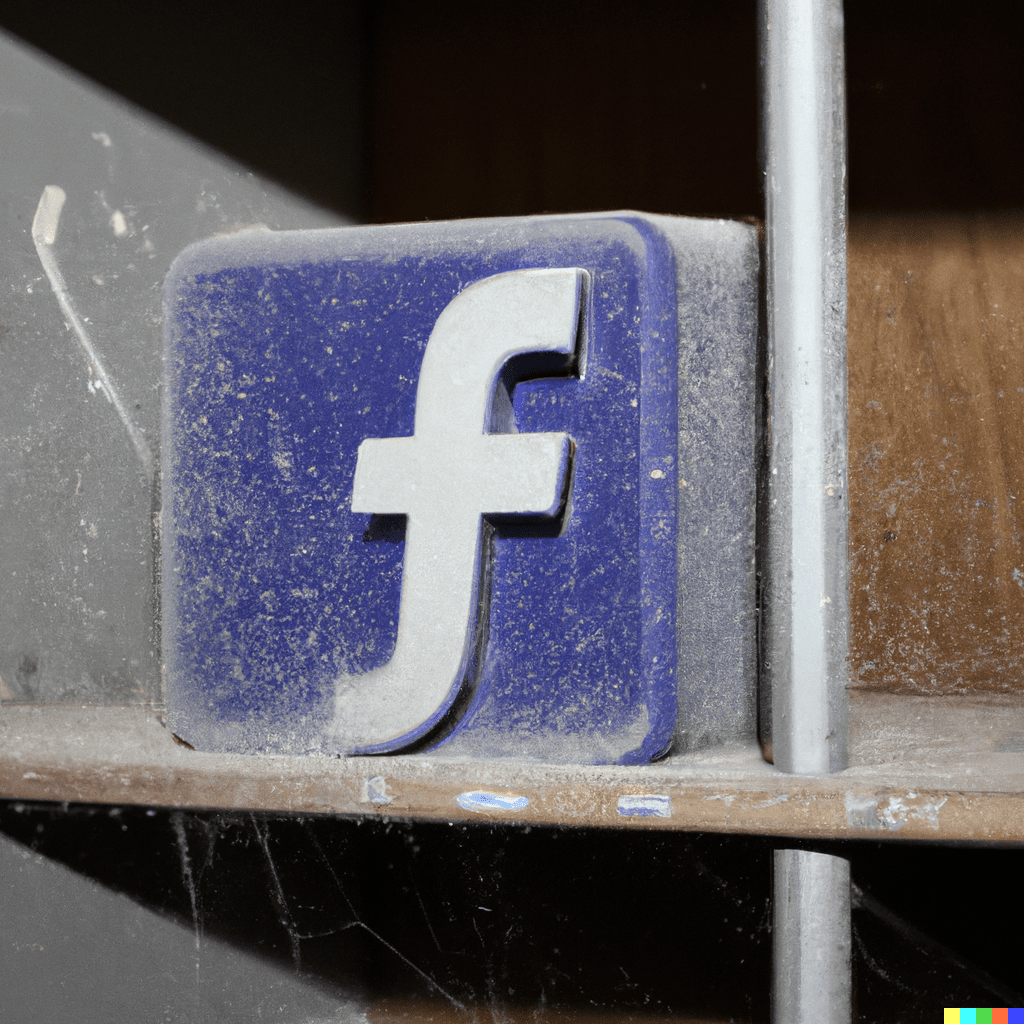 You can tell you're getting old when you think Instagram is too young and trendy for you.
I mean, please, what about TikTok?
Who needs enemies when you've got children to call you a dinosaur?
Seriously though, clients often ask if they need to be on every social media platform. And I tend to say "no, concentrate on the one(s) you enjoy using."
More and more people are preferring Instagram, even if I don't. But could they be missing out by not having a Facebook page?
So here it is, my cheap and lazy guide to…
5 Reasons to Have a Facebook Page When You Prefer Instagram
1. It's Free
Apart from a little bit of time to set up, there's no cost involved. The only better value free thing is a Google Business Profile, but that's another post. Facebook still has more daily users than any other social network by a mile.
2. It takes no effort to post
It's so very easy to set the Instagram app on your phone to post to your Facebook page at the same time. Once you've done that, you don't even have to think about it. Just post to Instagram as usual and let the app share it.
No, this doesn't have the same benefit as tailor-made Facebook posts and working on engagement. But this is the cheap & lazy guide – minimal effort for some benefit, because some benefit is better than none.
3. It's better for sharing
If you are putting a bit more effort in, sharing links on Facebook is just plain easier and more effective than on Instagram.
But even if you're not making the effort, it's also easier for your audience of fans to share your content, which is particularly useful when it comes to…
4. Community
They can be strange, scary places to hang out, but Facebook Groups are definitely a powerful way to get referral business. Local community groups are full of people asking for recommendations, and having your fans share a link to your page is far better than just saying "talk to so and so."
Some groups even allow you to join and post as a page rather than as your own profile. But remember to not be spammy. This is not a place to shout from the rooftops, this is a place to gain a reputation for being a helpful expert.
Answering questions and offering advice is appreciated more than "pm me babe."
5. Reviews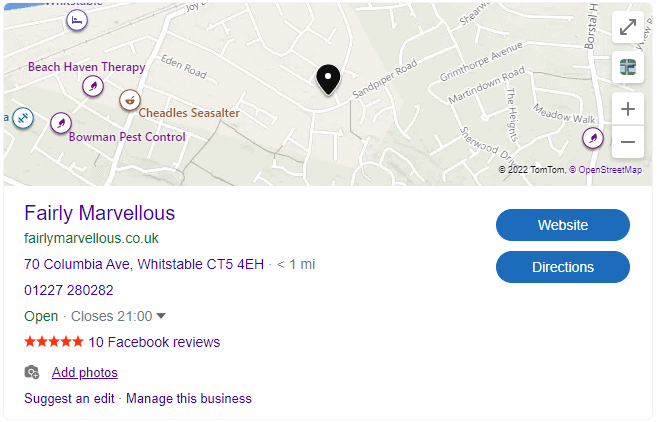 Having your clients leave reviews or testimonials online is very powerful. This social proof is even better when people can see, perhaps even recognise, the reviewer. Google reviews are king, but Facebook reviews are great too.
Did you know that Bing indexes and displays Facebook reviews?
No? Well, I guess you're not one of the five people who use Bing, but they know!
Are there any downsides?
Ok, so just blindly posting Facebook the same content as Instagram isn't going to have world-changing results. But that doesn't matter because it takes no effort.
Worst case scenario, you may have to deal with the occasional comment on a post or a message in Facebook Messenger (this can be turned off) – but comments and messages are what gets us business, so that's no real hardship! You're talking to people you would otherwise miss.
In summary
For almost no effort you can have another audience, even if that audience is tiny compared to your Instagram followers.
Thanks to the lovely Shahla from The Laser Room Canterbury for inspiring this post.