If you've ever gone through the hurdles to set up a website to take credit card payments, and the associated hassles with merchant accounts and processors, you'd be forgiven for deciding to stick with PayPal. Direct Debit, well that sounds like even more of a nightmare, doesn't it?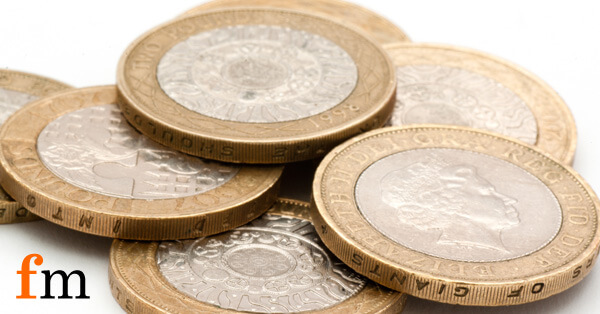 Being able to take regular payments easily, reliably and inexpensively is key when you are trying to build a recurring revenue stream. Whether it's doing what we wanted to achieve – making it easy for people to sign up to monthly website packages rather than have big up-front costs – or encouraging people to donate to your good cause / charity, there are some compelling reasons for looking at Direct Debit.
What about PayPal?
PayPal is a great way to take online payments. Perhaps not the cheapest but probably the easiest and most well known – offering your customers a payment option that they recognise is a great way to build their trust. You can also use PayPal to offer subscriptions, but there are a few drawbacks…
Although PayPal fees are pretty competitive, when it comes to small, regular payments they soon mount up. A £5.00 payment by your customer becomes £4.60 in your account. You can opt for their micropayments scheme (you'd get an extra 10p out of that £5 payment) but then any bigger payments you take through that account become more expensive.
The way PayPal handles failed payments is horrible. By default it will retry a failed payment once. If you can work out the magic codes you can increase the retries and try to get the customer to sort out their issues before that number is reached.
Once a failed payment had been retried the number of times you have set it's over. You cannot restart it when the customer finally sorts out the problem, you have to create a whole new subscription.
PayPal has a tendency to fail payments for no real reason, which is even more annoying and embarrassing for your customer.
Ok then, Standing Orders it is!
Standing Orders have that wonderful benefit of being free. The money comes in and it's all yours.
The problem is, getting the money to come in.
You've got to rely on the client setting up the standing order. Do they use online banking? Have they copied and pasted your account number properly?
There are no notifications with standing orders – you watch your bank statement for the money coming in, hoping the customer put in a recognisable reference. If a payment fails, there's no notification, no option to request a retry, you're completely reliant on the customer.
Once you've got more than a handful of standing orders coming in, monitoring and managing those free payments becomes an expensive time drain.
An alternative – GoCardless Direct Debits
We've been using GoCardless for almost two years now and have found it really effective, for a number of reasons:
Free & easy to set up – no upfront fees and no strange accounts required
Easy to implement – it's just simple links, no complicated code to embed
Cheap to receive payments – that £5.00 payment from the customer is £4.95 to us
Payments made straight into our account – no need to withdraw like PayPal
Great notifications – we get an email summary of any payments received each day, telling us when the funds will be in our bank account
Email notification of failed payments, plus the option to resubmit a payment request
The customer has the peace of mind and protection of that trusted Direct Debit logo and it's really easy for them to set up a payment to you
In particular, we've worked with a number of charities where having something that is easy to sign up to and inspires trust in their donors, while also being easy to manage (which makes managing their accounts reporting easier) and cheap to receive payments for the charity makes this an ideal choice for encouraging regular payments.
In fact, some of our customers have been so impressed at the system when they make payments to us, they have started to use the system to take their own payments. Which is where this link becomes particularly useful…
£50 free GoCardless fees
If you sign up by clicking this link you will get your first £50 of fees refunded by GoCardless (they refund them at the end of each month). And the selfish bit – they will also refund our account with our next £50 of fees.
What are you waiting for?