Ever felt like you're talking to yourself? That fantastic blog you've just shared on Facebook being greeted with a deafening silence? Perhaps you're just posting at the wrong time.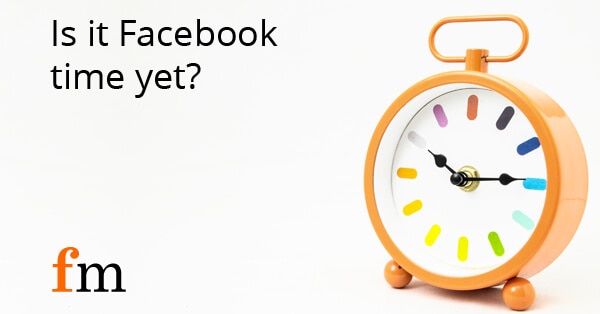 [ezcol_2third]
Those clever people over at QuickSprout have been crunching numbers to work out the best times to post on various social networks for the most views and engagement. They have put together this very useful Best Times To Post infographic.
And it's great. But it's not actually very handy.
Too Long…
So, I've summarised it below:
Facebook
Thursday & Friday, 1pm for shares, 3pm for clicks
Twitter
For a business audience, Monday to Friday, 5pm for retweets, 12pm or 6pm for clicks
For consumers, Wednesday, Saturday & Sunday, same times
LinkedIn
Tuesdays, 10am to 11am
Pinterest
Saturday, 8pm – 11pm
Surely you've got better things to do at that time on a Saturday?
Instagram
Monday, outside of work hours
Google+
Monday to Friday, 9am-11am
Better? What, you want more?
…Didn't Read
I've created this handy little print and keep timetable. Pop it on your desk, rest your coffee cup on it and remind yourself when it's best to post where.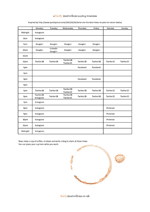 Does it have to be so complicated?
No, this is just a useful way of optimising your posts, especially if you are using a tool to schedule them.
If you've not reached that point in the way you deal with your social media accounts, don't panic. Post when you're ready, when it's convenient, when you're inspired and when you feel like it.
You may not be posting at the exact best time, but it's better than not posting at all.
Thanks, QuickSprout!
http://www.quicksprout.com/2015/01/02/what-are-the-best-times-to-post-on-social-media/
[/ezcol_2third] [ezcol_1third_end]

[/ezcol_1third_end]