What a fantastic offer – all those extra visitors to your website. It almost sounds too good to be true…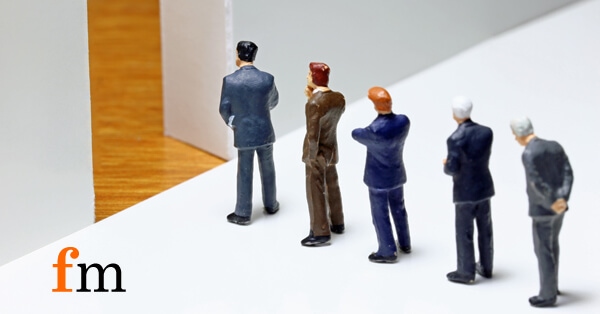 Does this nonsense sound familiar?
This is a comment to the webmaster. Your … website is missing out on at least 300 visitors per day. I have found a company which offers to dramatically increase your visitors to your site: … They offer 500 free visitors during their free trial period and I managed to get over 15,000 visitors per month using their services, you could also get lot more targeted traffic than you have now. Hope this helps 🙂 Take care.
This appears to be a popular contact form spam at the moment. So let's shoot down that offer with just three bullets:
1. The number of visitors your website has is irrelevant.
It's almost as bad a measure as the old "hit counter" every website had back in the 90s. Whether you have 1000 visitors each week or 100, it doesn't matter. What matters is how many of those visitors become customers. Ok, if you knew that 10% of your visitors always convert to clients then great, the more the merrier. But that's not how it works – you will only convert a percentage of visitors who want the service you are offering. Visitors who aren't interested in your services are (less than) worthless.
2. But some of them may be interested!
No, no they won't. Your new best friends, those 300 extra visitors a day are either…
a. residents of a far flung foreign land being paid a pittance to click on websites, who can neither afford nor reach you.
b. people just like you who have installed (probably dodgy) software to make them click on strange links in exchange for getting other people to click on their links – only interested in clicking as many links as possible to generate their free visitors.
c. automated "bots" pretending to be visitors.
3. Well, it cannot hurt, can it?
I know, I'm so negative all the time, aren't I?
Your website lives on a server with a finite capacity. The more capacity being used by junk the less is available for real clients, and real clients don't like slow, unreliable websites. Your hosts probably won't like it either, and you may find your bills going up or your server's performance being limited further.
These visitors will also increase your bounce rate – the percentage of visitors who leave your site immediately after arriving. This may or may not (currently) affect your search engine rankings, but it still doesn't look nice and certainly isn't something you would want to pay for.
Ok, ok, give up. How do you generate more traffic?
I'll give you the benefit of the doubt and assume you mean "how do you generate more targeted, relevant traffic?"
Social sharing of new, interesting and relevant content or paid advertising.
Our websites are built and optimised to enable the first, and we're not too shabby at the second either. Contact us now to arrange a coffee meeting that could change your business.