Let's step back a second, just in case…
What is SEO?
SEO stands for Search Engine Optimisation (or optimization if you are from the other side of the "pond"). It tends to be used as a catch-all term to cover all manner of services, which makes it sound like something that can just be bought off-the-shelf and switched on and make you appear at the top of Google instantly. If only.
(Wherever this post mentions Google, we also mean Bing and a whole host of search engines that hardly anyone uses).
It actually covers lots of things, such as…
making your website search engine 'friendly' – so Google's robots can read it properly
deciding what to write on your site to get visitors – keyword research
creating content on your website to encourage your pages and posts to rank higher
getting your content shared
encouraging people to link your website from theirs
getting visitors to 'convert' into customers
So, do we do SEO?
Yes, we do some things. No, we don't do them all.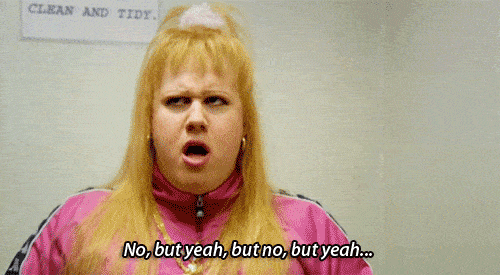 First and foremost, all our websites are search engine friendly. We hit the ground running by building our sites on a WordPress platform and we install and configure the extremely popular Yoast SEO plugin on every site. Every site has a 'sitemap' which we submit to Google to make sure they pick up on every page and post. All our sites are 'responsive' and they all have SSL certificates – things that Google love.
While the best person to write content for their website is you, the person who runs the business, we also proof-read the content from two points of view – what the visitor sees and what Google sees.
We use clever technologies to refactor your Facebook posts on your website so that Google sees them as fresh, relevant content. On all but our smallest packages we support and encourage regular publishing of fresh content – otherwise known as blogging for those who are not turned-off by the term.
We make it easy for you and your visitors to share and link to that content and we even give advice on how to come up with that content.
And ultimately, our aim when building any website is to help encourage visitors to turn into customers.
Is that enough?
For most of our clients, yes. All the above gives them a great foundation and they start generating business from their websites quickly and consistently. But sometimes, in a very competitive niche, there are just too many people out there doing the same thing for a new business to rise rapidly.
In fact, if you're in one of those businesses and anyone tells you they can quickly / cheaply get you to the top of Google, grab that barge-pole. There's a scam approaching.
So, what don't we do?
Things like keyword research, content generation and link building are complex and lengthy processes. They don't fit in with our business model nor our particular skills and interests – we're just not passionate about them.
But we know someone who is.
If you're looking to take your website's SEO to the next level, then we know the people who are passionate about these things. We won't send you off to some offshore outfit, we'll only put you in touch with people we have worked with and checked out ourselves. And they won't bamboozle you with all kinds of geeky requests, because they know we're there to do that stuff for you.
Once you've got a fairly marvellous website, if we need them, we've got a whole team of wizards who can help us help you. But you'll need a website first – so get in touch!