If everybody saw everything that everyone else posts on Facebook, the world would end in zero productivity oblivion.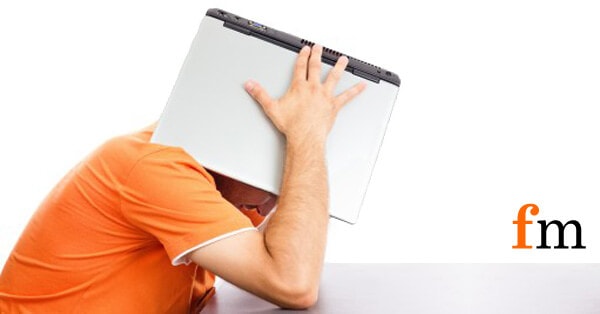 I'm an avid reader of Emily Turner over at the Deeson Creative blog. Well not just there, I stalk her because when I grow up I want to be like her – she does social very well and, unlike many, actually knows what she's talking about.
Anyway, in the second of one of my idol's posts interviewing her one of her idols – Martin Belam on death of the homepage and Facebook zero – one thing really stuck out for me. Because it's something I've been trying to explain to people about Facebook and the dreaded "Organic Reach" for a long time.
Organic what?
Organic reach is when people (in this case, Facebook users) see your post because they like your page or people they know have liked or commented on your post. You haven't sponsored the post and you haven't done anything cheeky like tag them in it.
When Facebook Pages first started, pretty much everything they posted would have appeared in their fans' timelines. The trouble is, as people started liking more pages and pages start creating more posts, our timelines become more and more crowded and some Pages even become spammy.
Living on the Edge
In 2011 Facebook introduced Edgerank, which took into account how much you and your friends liked a Page / Post and what kind of post it was in determining whether or not to show you a post. By 2013, panic was setting in with Page owners which we tried to address over on Dear Geek with "Facebook pages are not disappearing completely from your feed!"
Facebook no longer refer to Edgerank and now their algorithm apparently uses 100,000 factors instead of the old three.
It's time to face the facts:
We cannot read everything
and
You're not that important
When creating content for your Facebook page you have to be original, interesting and focus on the reader, not on your message. The genuinely useful posts are the ones that are liked and shared, which means they will get organic reach.
Sponsoring
Sometimes you have to cheat a little and use a sponsored post. Yes, this means spending money, but I don't know of any other method that can be so finely targeted and have such wide reach as a Facebook ad but is so cheap.
At the end of the day, Facebook want to make money out of us. But, guess what, isn't that you want to do, make money out of your fans?
In other words…
Martin explains more in his post on ampp3d and these numbers tell a simple, powerful story: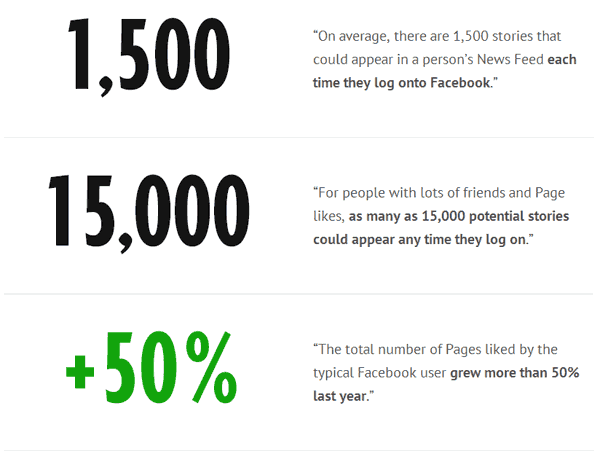 Thanks for the great interview, Emily!