Can anyone build a website? Well, companies like Wix, Weebly and 1and1 would certainly like us to think so. And now Eastenders would like us to think that anyone can start a website design business.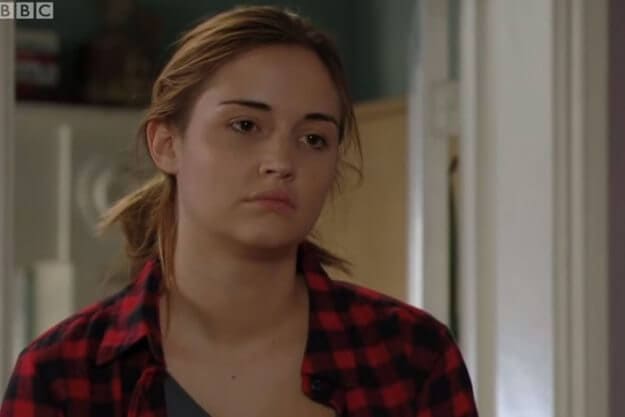 I'm not a regular Eastenders viewer, I'm normally glued to a PC screen rather than TV screen in the evenings. But I catch enough snippets to know that one of the current storylines is that Lauren Branning has started a website design business, the investment in her laptop is going to set her for life.
Disclaimer: It's not my intention to come across as big headed / threatened /  bitchy in this post, but I suppose there's every chance I will.
DIY Websites
Those companies I mentioned earlier, Wix, Weebly, 1and1 and a whole host more are pushing the fact that anyone can build a website using their tools. And to be fair, anyone can. Most of them fall into one of three camps:
1) People who build a site that they're happy with and meets their needs as a business.
Good for them and more power to them. We are all entitled to decide how best to allocate our time and if there is space in your business for you to do it yourself then go for it.
I changed the spark plugs on my car the other day – I could afford the break in my time and had enough knowledge / (false) confidence to do it. But I couldn't afford to take myself and my car off the road for me to try and do something like change a gearbox.
2) People who build a site that they think will do but don't see the harm such a website can do in the way it projects their image.
They may not realise the mistakes they have made (hence false confidence) or they may just not care. The trouble is, they are losing an opportunity to grow their business as much as they could and will probably never recover from that.
If you tell them things could be better with a good website, they will already know that their website did nothing for them and may never try again.
3) People who build a site and hate it.
Part of my work with clients is encouraging them to build the confidence to find new ways of growing their business online, whether it be through blogging or social media. There's nothing worse than being told that something is so simple that even an idiot can do it, and then not being able to do it.
I would never try to install a gas cooker (again) but I know with the right training and equipment, it's one of the easiest things a gas engineer can do. Just because any old gas engineer can do it doesn't make me an idiot if I cannot. It just makes me an idiot for trying!
But these DIY website companies and their marketing are doing exactly that – setting their less confident customers up to fail.
And I'm always happy to help the people who try their own DIY websites, whether it just be advice or whether they decide that their first website is going to be the last one they build and their second website is going to be built by someone like me.
Can anyone can be a web designer?
There's no web design regulatory body, there's no single recognised qualification that says someone is or isn't a web designer.
The tools out there for building websites are becoming more and more powerful, especially tools like Divi or the amazing Beaver Builder. But I'd dispute the fact that they make it easier to become a web designer – they make the design and build process easier / faster / more efficient but you can still build a poorly performing website with them.
(Feel free to check out the tools using the links above, they are affiliate links, so if you purchase after clicking on them, we get to eat more cake!)
Website design is a big collection of skills and each designer will have their own favourites and their own weak spots:
Graphic design
Development skills
Hosting set up
DNS management
Business process design
Online marketing
Social media skills
Copywriting
Photography
and more…
Being really good at any one thing does not make you a good web designer, but it can make you part of a great team. The important thing is to understand your strengths and weaknesses and work with them.
So what can make a bad web designer?
Well, I'm not going to point fingers and name names (apart from one) but here are some examples I've come across…
Just because you run a successful printing business doesn't make you any good at building websites (and seeing some of the leaflets that get put through our door, it doesn't make you a good designer full-stop)
You may be an amazingly creative graphic designer, but a logo does not a fantastic ecommerce site make
You may be able to rebuild a Windows Server with your eyes closed, but it doesn't mean you're an online marketing expert
Just because you've bought a laptop Lauren, it doesn't mean you're a web designer!
How big is your head?
Oh, don't worry, we're not perfect either! For a special logo we'll outsource to a graphic designer. For proper photographs we'll use a proper photographer. We're good all-rounders which is why we charge good all-rounder prices.
That's why we're just fairly marvellous.