Mobile phones have changed the way we live our lives, how we think about communicating and opened a whole new opportunity for small businesses to keep in touch.
But sometimes the old ways are good, and having a "proper" phone number can make a big difference. So how can you go old school without going big time?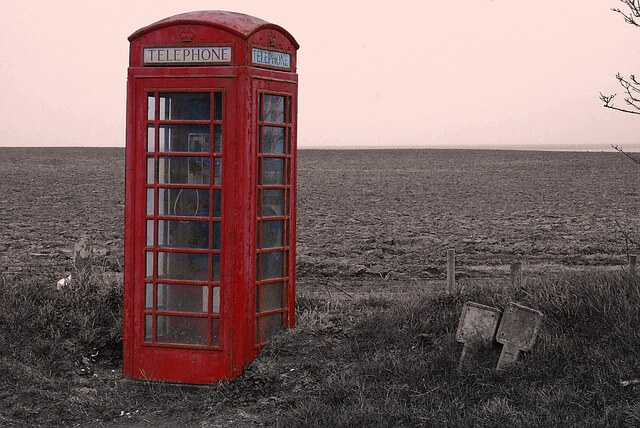 Why is a local phone number important?
There are two answers to this – the boring one is Google quite likes local phone numbers for local search. It's just another positive indicator that you are who you say you are.
The other is all about perception. Who would you rather trust? The guy who operates out of the back of a van with a mobile or the one with an office in a town near you?
Back in our old IT support days, we frequently had calls from people who said things like "I could tell you were local because of your number" or "I could trust you to come into my home because you were established".
We had an 0800 number too, but that never really had the same impact. In fact, it can make you look too big and impersonal, and probably look too expensive!
How can I get one without getting a phone line?
Surely the problem with a "proper" number is needing a "proper" phone. What if you don't have a physical location for your business. Or you work from home but don't want / cannot afford a second line?
This is where virtual numbers and Voice Over IP (VoIP) come in.
VoIP means using your internet connection to carry your phone calls. You can either use a normal phone with a VoIP adapter, a headset with your computer or your mobile phone with a VoIP app.
Most VoIP providers give you a choice of phone numbers, with your choice of dialling code. You can have a local number, or you could even have a dialling code from somewhere else.
Make yourself look important by having a London number, or have a few to create local "offices"!
How much does it cost?
This is my favourite bit. There are lots of providers out there offering different kinds of service. But the one I use is… wait for it… free!
We use Sipgate Basic – a free local number, free incoming calls & voicemail and pay as you go if you want to make outgoing calls.
(We did pay a small extra fee when setting up so we could "port" our existing second landline number over from BT but you don't need this if getting a new number.)
The free PhonerLite software is perfectly matched to this service, in fact you can even get personalised set up instructions from Sipgate. It's a little bit dated and clunky, but works well and will even sync with your Google contacts for caller id.
We've also tried out various hardware devices and and the Bria softphone for mobile use.
But what if I haven't got an internet connection?
This is where it gets really clever. You get voicemail. But better than that, you get your voicemail messages emailed to you. Again, for free. So you can pick them up wherever you like, even without a phone.
So you could (heaven forbid) never actually login to the service. Just let your calls go straight to voicemail, listen to the email attachment and call back from your mobile.
Even better, why not pay someone on fiverr a few pounds to record a voicemail greeting for you?
Look like a big business with little or no outlay.
So there you go, sign up for a VoIP number and give your clients the impression that you're an established, "bricks & mortar" business.
Of course, we've given our secret away. If you call us, you'll probably get our voicemail. So try one of the other ways to contact us instead!