So finally the iPhone catches up with Android and starts offering decent sized screens – 4.7 inch or 5.5 inch on the 6 Plus. I really hope that means the death of the mobile website.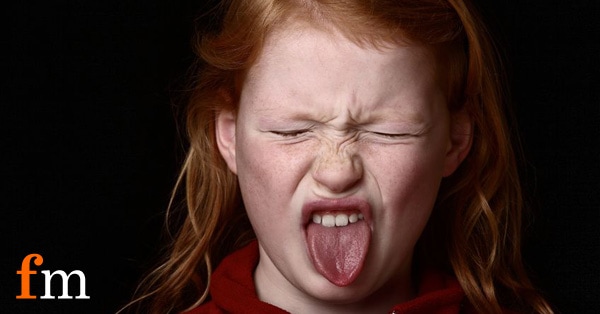 Because I hate mobile websites with a passion. Just because the device I'm using fits into my pocket I am forced to see a cut-down version of a site, often with less content and restricted functionality.
It has been said that "Social is the new Google" and I can certainly relate to that – a huge proportion of websites I visit are from links on Twitter or Facebook, especially links to articles and blog posts. Which is all the more frustrating when I click on the link and the site promptly redirects me to a mobile version, where that content doesn't exist.
So instead, I set my devices to impersonate a desktop so I can see the full site. Albeit small and hard to navigate, especially when attacked by pop-ups.
Why blame the iPhone?
I don't, actually I blame my fellow web designers. Rather than learn how to build a website that works on all devices, they either resort to a plugin that completely changes the design for mobile visitors or, worse still, divert visitors to a different, mobile site.
I hate it and Google hates it unless it's done properly (which it usually isn't).
Some designers even have the cheek to charge extra for a mobile site or, if they don't, they make it sound like they're giving away something of value.
What's the answer?
Why, it's Responsive Web Design, of course. Here at fairly marvellous, we've been banging on about mobile first, responsive web design for a couple of years now.
The idea of responsive design is that the site responds to the size of device it's being viewed on. The layout will adjust to ensure that the text is still readable and the navigation still possible without losing any of the content. In fact the layout can even change depending on which way round you are holding the device, adjusting as you rotate it in your hands.
Why thank the iPhone?
It is my hope that more people will realise how bad the mobile experience on their websites is, now that they have a device that can do good design justice. In fact, during this evening's Apple Keynote they were even promoting the idea of how much better content can be displayed when you rotate your iPhone to landscape. Something lost on a mobile site but capitalised on a responsive one.
Ok, so my site looks awful on my new phone. What can I do about it?
Contact us – we build all our sites with responsive, mobile first design. At no extra cost.