Whether you've been showered with gifts and cards or not (I have, but the 14th is my birthday) there's still love to share this Valentine's.
If you don't fancy buying yourself some flowers, how about giving your website some love, and yourself some recognition?
Consistently we find the "About Us" page of any website one of the most popular pages – people like to do business with people and they want to see the people behind the scenes. It's a place where your site can be a little less formal and a little more fun – give your business some personality and you give people a reason to get in touch.
Blowing your own trumpet
The "About Us" page is an opportunity to brush all that false modesty aside and really tell your potential clients why they should choose you. And that's exactly what I want to do with this post.
I love building "About Us" pages – they can be so much fun. So here I'm going to share some of my favourites on sites that we've built…
One of our most recent launches (it's so recent it's not even on our Portfolio yet) is Accounting Connections. They had some great photographs taken and their whole site is brimming with personality.
Next, we have Walkies. Sam didn't really want a picture of herself on the site, so we let the pups take centre stage. It's partly Sam's fault we ended up with Gizzie joining our team!
Another accountant now – I bet you thought accountants were boring didn't you? Our fairly marvellous ones are definitely not! AT Accounts had a photographer in and just weren't "feeling it" until they started messing about a little bit. As soon as they started being themselves, their personality shone through. So we had to come up with something fun and clever to make the most of it.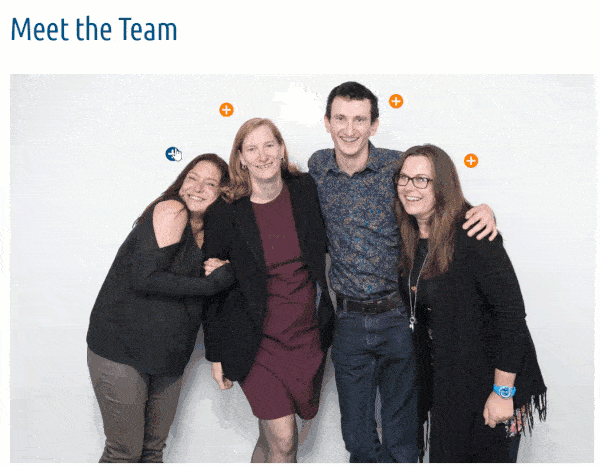 And finally, for now, we have the Education Matters Group. For a company that works with schools and teachers, what could be better than school photos. Especially when you show people how they all turned out…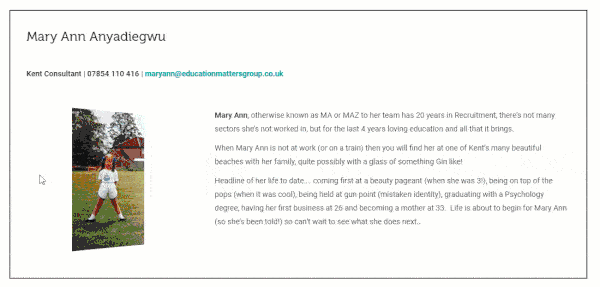 Inspired?
Is it time to give your "About Us" page some love? You don't have to use a professional photographer (but sometimes it helps), just use your sense of fun. And if your last idea of "fun" is updating your website then get in touch with us. Because we love it.
Happy Valentine's x