Have you received a phone call offering you a fantastic opportunity to buy a domain name? Will extra domain names help your SEO?
Perhaps someone who runs the same kind of business as you, based in the same area and who has a very successful website, has decided to retire. And they'd like you to have first chance to buy their domain name.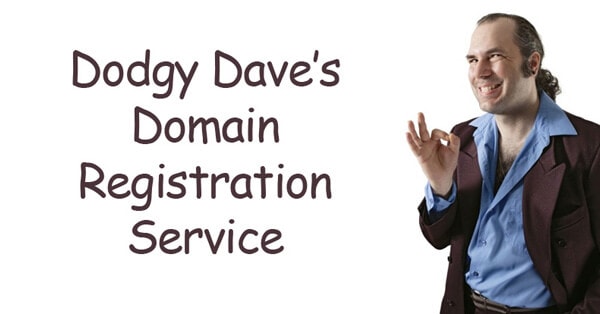 Sound to good to be true?
Sorry, it's a load of poppycock.
It's funny, but in the last couple of weeks I've heard of an electrician, a solar panel installer and a double glazing installer all deciding to retire. And their business is so successful, they've decided to close it down rather than sell it as a going concern. Amazingly, they all had websites that had their type of business and their geographical location as the domain name, and not their company name.
How convenient. And for only a few hundred pounds, you can have that domain name. Quick… hang up the phone.
Why buying extra domain names is a waste of money
A domain's Google ranking is based on a complex combination of the content, incoming links and social sharing of all the pages on that site. Change any one of those and the rank is recalculated. If you're not buying the whole website, you're not buying the rank.
Google is very good at spotting duplicate content, so having multiple domain names pointing to the same site is pointless and can even be harmful.
If you create separate sites for each domain name, each website needs to be unique enough, with it's own content and popularity to rank in its own right. It's hard enough ranking one site, never mind 3 or 4. And then you've got your own sites competing against each other.
In September 2012 Google launched the EMD update – a filter on "exact match domain" to prevent poor quality sites from ranking well simply because they had words that match search terms in their domain names.  The EMD update only affected a tiny percentage of websites but, as a sign of things to come, if Google don't like it, then we definitely don't like it.
Many people consider this kind of domain name spammy – they would rather do business with a company that has a recognisable name.
So an exact match domain never works?
No, they can still work well, for the time being at least. If you have a specific service that you provide in one small location and don't currently have a website, then it may well work for you. For example, we recently built a site that went straight into position one, page one of Google for "whitstable house clearance" – the same afternoon that it went live. Of course, type in any other location near to Whitstable and it won't rank at all. So then you've got to either start building lots of unique sites or put so much more content on the original site that the exact match becomes pointless.
If you already have a website then, in most cases, you are far better off spending any time or money improving that site, rather than going off buying more sites. If you need some help with that, or you think you may be one of those special cases that can benefit, then we can help – it costs nothing to ask.
Have you received one of these phone calls?
We'd love to hear about it in the comments box below!