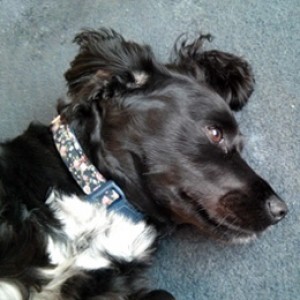 Over the last couple of days, we've had an extra resident at Fairly Marvellous Hall. This is Phoebe and she's been staying with us while her family went away for a night.
She's great fun, very friendly, and loves having her tummy rubbed. She also takes over the house, can be a right pain and needs a lot of attention. Much like myself then.
Having a dog is a big commitment, one that's easily overlooked with the appeal of a cute puppy but soon realised and long lasting.
Tenuous link – much like your website…
5 ways your website is a needy puppy:
1) It needs feeding
That lovely new website is great for a while. It sits there looking great, getting lots of oohs and ahs. Then it starts to waste away. A good website is a living thing, it needs constant attention and regular feeding with new content. Google only wants to show off healthy, loved puppies, so a blog is a great way to feed your website regularly.
2) It needs regular exercise
It's one thing feeding your website with regular content, but it needs to get out there and burn off that energy. The way we get our website exercised is to go out and share updates using social media. For most people this means posting links to new blogs on Facebook, Twitter, LinkedIn and others. But you cannot just let that puppy off the leash and let it run on its own. You need to get out there too. At most, 10% of your social media output should be plain promotion (I'll discuss that more in another post) so get out and enjoy the exercise yourself.
Just remember – you need to go out for walks when it's raining, too.
3) It needs picking up after
Ah, yes, the grim bit. You go out for that lovely stroll, the sun is shining, the birds are singing. And the dog is pooping. When you open yourself up to the world you are going to get comments, questions and maybe even complaints. None of them can be ignored so a strong constitution, relaxed attitude and small plastic bags are vital.
4) It can get expensive
You may pay out a few hundred for your puppy, or pick up a free mongrel from the shelter – yes, DIY website services are always mongrels. But there's always more to pay or more time to invest. What if something goes wrong with your site? You want to make a change but cannot figure it out yourself, is your web designer going to charge a fortune for updates?
Just as dog owners are well advised to pay a small monthly amount for insurance to cover huge vet bills, we find most of our clients love the peace of mind of our monthly packages. They can come to us with a sick puppy or needing some grooming and know there are going to be no extra charges. If your web designer doesn't offer this, have a look at our monthly website design & support packages.
5) A puppy is for life, not just for Christmas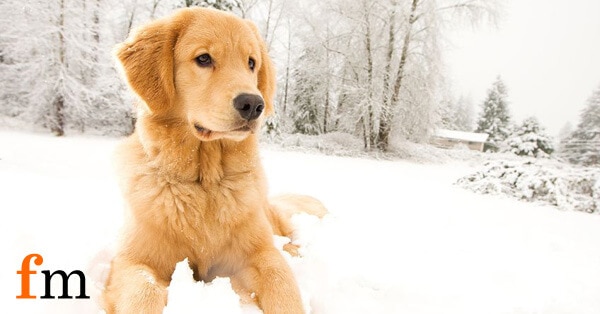 Ok, a website doesn't have to last forever and you won't get into trouble if you stuff it in a sack with some bricks and…
…but what a shame to throw all that effort away if you need to change provider or want to change your design. One of the (many) reasons we like CMS is how all that hard earned content is kept separate from the design. If you change your company colour scheme or just want a freshen-up, you can do it without redoing everything else.
The reason we love WordPress in particular is that it is so well supported. Unlike some of these bespoke CMS systems or DIY sites, if you want to move your WordPress site to another host, you can.
Here to help
If you're thinking of getting a new website, or your current site is a neglected mongrel, we'd love to chat with you.